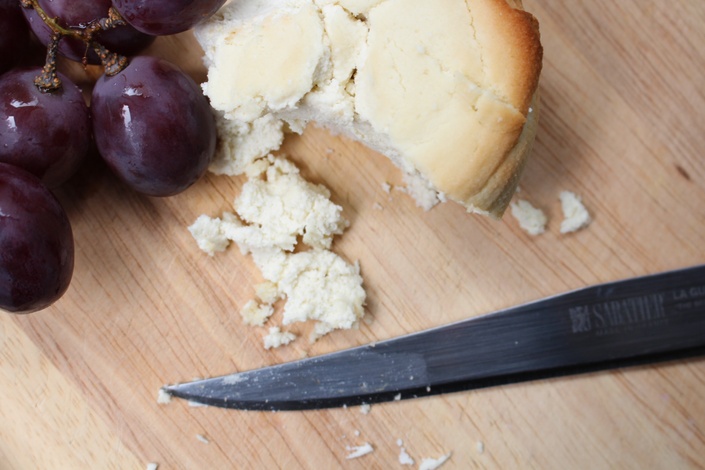 Entertaining in Style with Vegan Cheese
Make Dairy-Free Cheese & Host Vegan Events that Both Vegans and Non-Vegans Will Love; Even if You're New to the Kitchen or Have No Creative Bone in Your Body!
Confidently Make Mouthwatering Vegan Cheese
And Host Gorgeous Wine & Cheese Events That Are 100% Plant-Based and 100% Yum!
>>> Go from Novice to Pro in a Couple of Days <<<
(without the exhausting overwhelm, the nasty ingredients,
and the frustrating "it-never-comes-out-like-it-should worry")
If you're a cheese lover who is also vegan/dairy-free or trying to go vegan/dairy-free, then you already know that it's super hard to find good vegan cheese at the store, especially for hosting.
As a major cheese lover, the first thing I did after going vegan was get all the vegan cheese I could find at the store, from cream heese to sour cream to cheddar cheese, all of it.
But then, when I checked the ingredients list, most times I found all the wrong things, which would explain why I felt so bad after eating them.
On the rare occasion that the ingredients list was fine, the price was super high--twice to four times as much as dairy products.
Plus, many of the store-bought vegan cheeses had "fake" almost rubbery texture, and their flavor left much to be desired.
I needed a plan B.
I Decided to Make My Own Cheese
& Haven't Looked Back Since
When you can make good plant-based cheese you can....
>> Give up dairy without sacrificing your love for cheesy, decadent flavors and without settling for "fake cheese", meaning you are more likely to stay dairy-free forever
You absolutely can satisfy your cravings while feeling good about what you put into your body and loving every bite.

>> Host Gorgeous Wine and Cheese Events & Be Proud of Your Vegan Lifestyle
Even if you're fine without cheese in your life, sometimes it gets hard to host your non-vegan friends and family. When you make your own vegan cheese, you can show off your lifestyle when hosting or when bringing a dish to share at an event.

>> Stop Spending Money on Sub-Par and/or Overpriced Store-Bought Vegan Cheese
When you eat vegan cheese daily, you can't compromise on ingredients, flavor, or price. And when you're hosting an event, you want to serve the best stuff without breaking the bank.

>> Know What You Let into Your Body
Making your own cheese puts you in the driver's seat and gives you complete control of what you put in your body. No more compromising on products with ingredients you know nothing about.

>> Make Vegan Cheese Whenever You Want It
Most of the ingredients required to make vegan cheese can keep for a long time in your pantry. So, whenever you have a craving for cheese, you can have it ready within an hour without getting out of your jammies and going to the store.
THAT is what making your own dairy-free cheese can do for you.
Even though the reasons to make your own vegan cheese are quite obvious, actually making good vegan cheese and hosting vegan wine & cheese events can be anything but.
My Own Homemade Vegan Cheese? Yes, I'm IN!
But how do I make it happen?
Perhaps you've already given up on store-bought vegan cheese and found that you didn't like living without the comfort of cheese and cheesy dishes.
So, you decide to make your own vegan cheese.

But then you find these complicated recipes which aren't clear enough or don't come out right or just taste bad or fake when you are finally done.
After many hours spent and good money down the drain, you give up and resolve to live without cheese. After all, just because you've decided to change your diet, doesn't mean you have extra time to find the best cheese recipes and then try to make them all.
It's no wonder so many people find it difficult to go dairy-free, plant-based, or vegan. Some end up giving up. Some avoid entertaining or going to dinner parties.
You need good, easy to make recipes with step by step instructions so you can make vegan cheese and successfully host vegan wine & cheese events the first time you try.
Introducing: Entertaining In Style with Vegan Cheese
All the Instruction You Need to Make Show-Off-Worthy Plant-Based Cheese the First Time You Try
Entertaining in Style with Vegan Cheese:
>> Teaches you to make delicious, healthy, authentic vegan-cheeses that are great for day to day as well as for entertaining.
>> Focuses on recipes with few and easy to find ingredients and offers clear, easy to follow video instruction that even beginners can master, including all the little details, so you can prepare the dishes and host events like a pro in no time.
>> Goes beyond making the cheese and shows you how to host gorgeous vegan wine & cheese events for your vegan and non-vegan friends, so you never feel like your lifestyle is a burden.
Changing your lifestyle and sticking to it requires more than just commitment. You need solid systems, support from your friends and family, and new habits that will replace your old ones.

Entertaining in Style with Vegan Cheese is here to make being vegan/dairy-free easier. Because THERE ARE vegan cheesy dishes that taste even better than dairy, and you can learn to make them.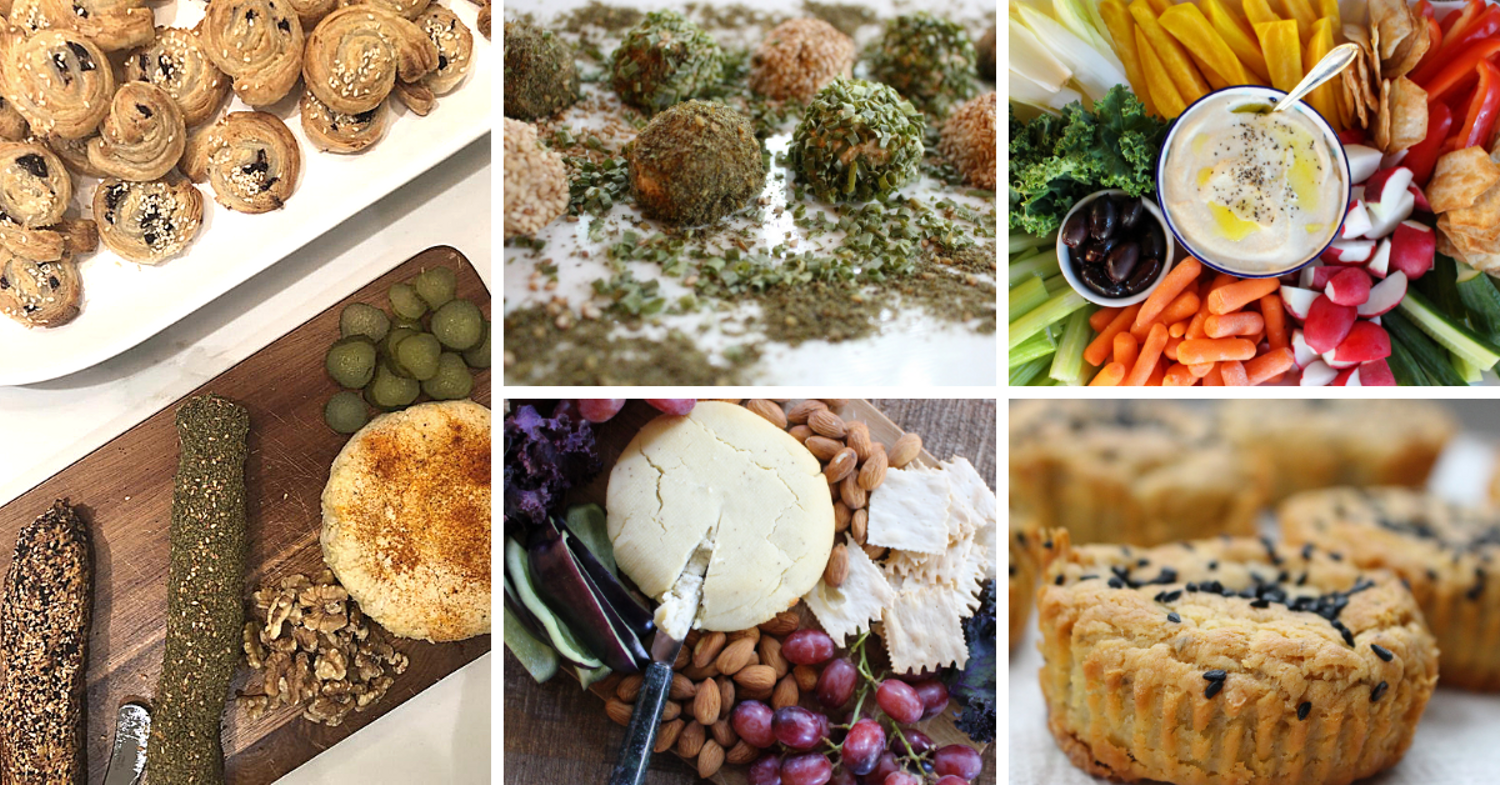 Here's what's inside:
Module 1: Getting Ready to Cook
To start, you need a plan and you need to make sure you have everything you need. This is exactly what we'll cover in this first module. Luckily, getting ready is super straightforward and we walk through it together using an example menu that you can use as-is for your event.
Module 2: In the Kitchen – Making the Cheesy Dishes
This is where we have all the videos of the recipes we make in this workshop. You can come back to this module whenever you want to make a recipe or you can make all the recipes according to the plan we made in module 1, just like you would have if you were to take this workshop in person or in preparation for an event.
Module 3: Entertaining in Style
Now that you have everything you need and know how to make all the dishes, it's time to add some sparkle and make your event gorgeous. In this module, we go beyond the dishes we learned and add veggies, fruit, nuts and more. We talk about ways to alter the menu so you can host many unique events based on the recipes in this workshop. We also talk about serving suggestions, colors, flowers and more.
Module 4: Extras
This module offers extra hand-holding if you need it, just to be sure you make all the recipes the first time you try. Specifically, we talk about the ingredients and the tools used in the workshop.
The Printouts Library
The Printouts Library is here for your convenience and offers all the PDFs in this workshop in one place.
Included Videos
The workshop includes 7 recipe videos and another video that shows how to set up a plate for serving a cheesy dish. To check out what the videos look like, see the Vegan Grated Parmesan lesson in Module 2. It is the simplest recipe in this workshop and it will give you a taste of what the workshop looks like inside.
Your Instructor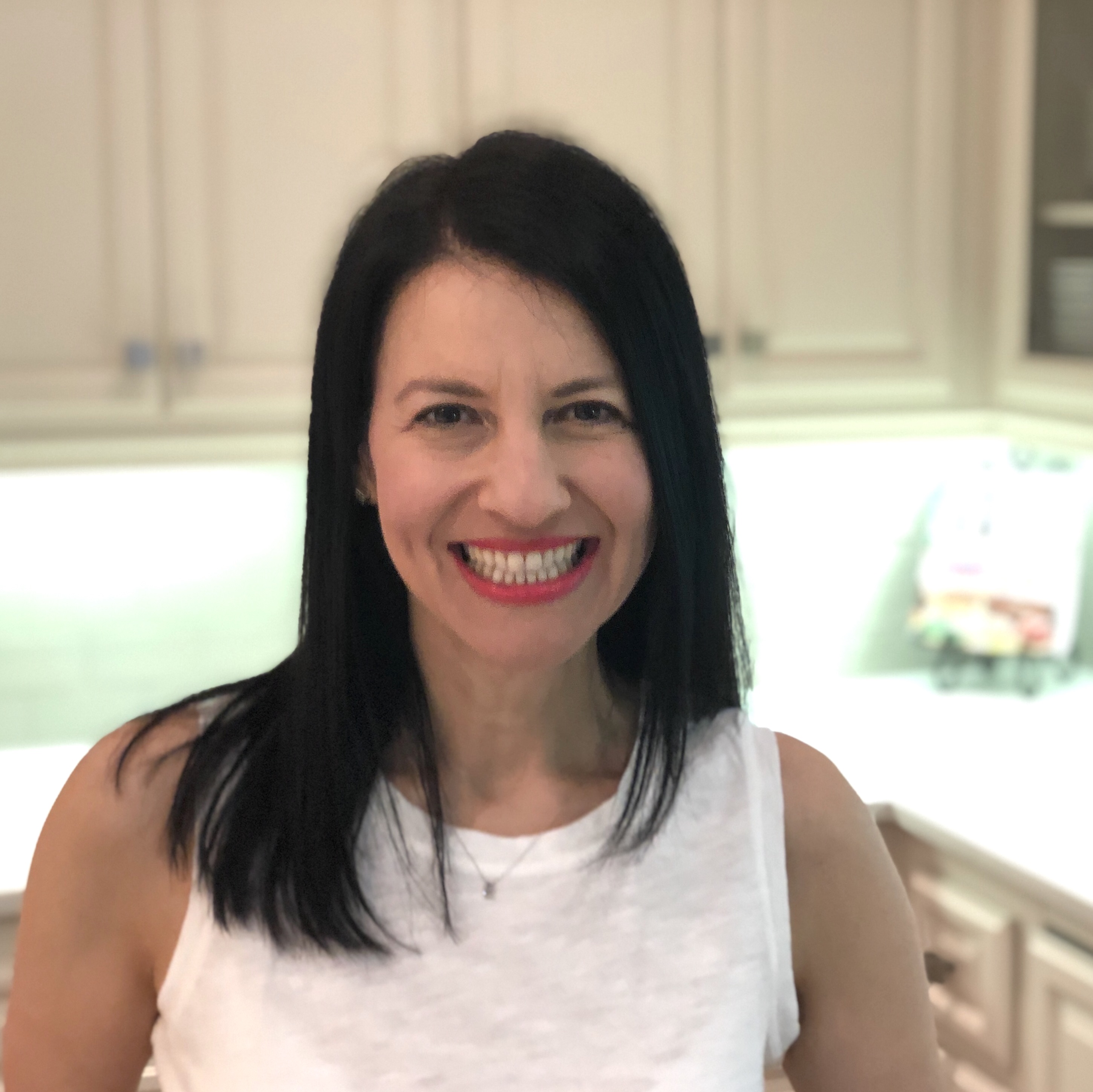 My love of cooking and healthy food has been inspired by a life filled with art, travel and a world of cultures and experiences, all shared with family and friends.
My name is Estee. Born in Israel, I grew up on the sandy shores of the Mediterranean Sea. Meals when I was young were influenced by flavors of the Middle East, along with my Jewish heritage and the Eastern European traditions of my Romanian mother – an incredible cook and hostess – and Polish father. My culinary experiences were further enriched by my family's travels around the world, exposing me to wonderfully diverse foods and traditions.
I thank those travels in part for a life-time love of art and creative expression. Graphic design, gemology and art studies led to a successful high-end custom jewelry business in Israel, and, after my move to the United States with my husband and children, work with polymer clay and photography. (Yes, From Estee's Kitchen recipe photos are my own!)
Throughout it all, cooking has always been my passion and relaxation, providing a creative outlet much like my artwork – with delicious returns! Whether hosting guests from all over the world or teaching cooking classes in my home, I've found ways to spread the love for healthy, creative cooking. It's always inspiring to share my knowledge with people that don't have the same cooking experience, along with my belief that you shouldn't be afraid to try new things and explore in the kitchen. It's also great fun developing delicious vegan recipes that anyone can enjoy, and From Estee's Kitchen offers the perfect way to "spread the love."
Cooking and eating healthy is a way of life for me. Health-conscious myself, I teach my kids about the benefits of good, healthy meals and expose them to as much variety as possible. I develop all the recipes found on From Estee's Kitchen, and my ever-supportive family joins in as willing taste-testers.
Since publishing my cookbook Oy Vey Vegan, I appear regularly on KATU AM Northwest in Portland, Oregon, to do cooking segments.
I have been featured in many publications, most notably VOGUE Magazine, Vegan Life Magazine UK, Swaay, Jewess and more.
To email me, please click here.
Frequently Asked Questions
When does the course (workshop) start and finish?
The course (workshop) starts now and never ends! It is a completely self-paced online course - you decide when you start and when you finish.
How long do I have access to the course (workshop)?
How does lifetime access sound? After enrolling, you have unlimited access to this course (workshop) for as long as you like - across any and all devices you own.
What if I am unhappy with the course (workshop)?
We would never want you to be unhappy! If you are unsatisfied with your purchase, contact us in the first 30 days (simply email
[email protected]
), provide details of your experience and why you are not happy with the course, and we will give you a full refund. Before you purchase, we recommend that you check out the demo lessons here to see if the course (workshop) is right for you. Not sure if the course is right for you? contact us!
Why not just get vegan cheese at the store?
Store-bought vegan cheese was the first thing I tried after going vegan. The problem is that many times the ingredients of store-bought vegan cheese are just not good for us. Plus, many of these cheeses just taste fake. In fact, I think that when people serve these cheeses for vegan wine & cheese events, they're not doing justice to vegan cuisine! So, I had to figure out another way and after experimenting for quite a while I came up with the authentic vegan cheeses I teach in this workshop.
See more Frequently Asked Questions below...
Below the class curriculum.
Course Curriculum
Welcome to the Workshop
Available in days
days after you enroll
Module 1: Getting Ready to Cook
Available in days
days after you enroll
Module 2: In the Kitchen - Making the Cheesy Dishes
Available in days
days after you enroll
Frequently Asked Questions
Will I be able to find the ingredients in the grocery store?
Most of the ingredients are common and pretty easy to find. You may not be familiar with a few ingredients like nutritional yeast, miso paste and agar agar. Visit the "All About the Ingredients" lesson (in Module 4) for more details.
I am not a great cook. Will I be able to make all the recipes?
Yes! Absolutely! The recipes are super easy to make and very impressive on the other hand:) great for a beginner cook.
I have allergies/sensitivities to some ingredients. Will you offer alternatives?
If you are allergic or sensitive to almonds and cashews, then this workshop is not for you. Please visit the "All About the Ingredients" lesson (Module 4) for more details about the ingredients and substitutes.
I already have your cook book and I follow your blog. What's the difference between these and the workshop?
This online workshop is just like a live workshop where I show you exactly how to make everything. I think that seeing exactly how the recipe is made will make it easier to make the dishes. Plus, the workshop shows you how to host a vegan wine and cheese event.
What tools will I need in order to make the recipes in the workshop?
You'll need at least a food processor or preferably a strong blender like the Vitamix. Please check out the "Small Appliances & Kitchenware Used in This Workshop" lesson (Module 4) for details.