3.1. Vegan Wine & Cheese Evenings Can Be Amazing
I love hosting dinner parties, and I especially love hosting wine and cheese events. There's something about wine and cheese events that says casual yet elegant which I think is the perfect combination.
I usually host these events for small groups, 3-6 couples or a girls' night with 5-10 friends. It's also a good setting for a small business gathering.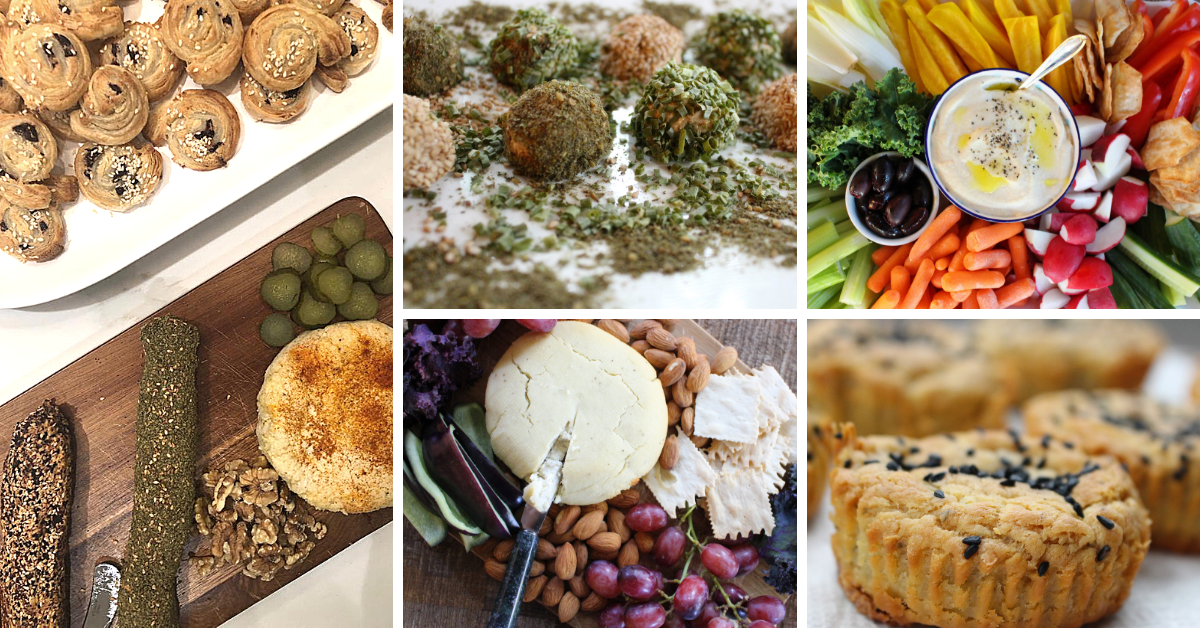 Wine & Cheese Sounds Great, But Wine & Vegan Cheese…?
Many people have this idea that vegan cheese is this rubber textured, weirdly flavored, tofu-based thing. 
I don't blame them. I'm sure you've seen these kinds of cheeses on the shelves, even in high-end stores.
That's Not What I Serve. And That's Not What I Want for You.
When I host a vegan wine and cheese event, I make all the cheese and cheesy dishes myself. Guess what, people can't stop eating.
The vegan cheese and cheesy-dishes that you'll make in this workshop don't taste fake. In fact, people who eat dairy love them just as much as vegans. They love them because of what they are and not because of what they are like. I focus on authenticity of flavor and ingredients, and it works.
The key to a perfect vegan wine and cheese dinner: use your homemade vegan cheese!